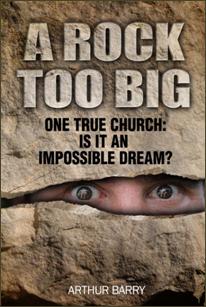 ISBN: 978-0-615-56877-5
Price: $12.95 plus shipping
108 pages. 13 chapters with questions.

Now available on-line at Amazon.com
Christianity is all about the empty tomb. When Christians are blown around by the winds and doctrines of men we might as well climb in the tomb and roll the stone back in place. When Christians truly abide in God's Word the power of the resurrection is revealed in the world. It is time to stop scheming with men and get back to dreaming with God.

Click here to read a review by Graham Fisher, editor of the U.K. "Christian Worker".
Now available. Order direct from the publisher.